Please follow the link to see ticket prices and options!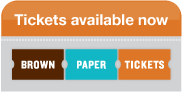 http://beniciafilmfestival.brownpapertickets.com
Below are the films from the 2014 Benicia Film Festival 
Friday April 4th (Veterans Hall- First Street)
Invisible War                                                            7:00pm to 8:30pm
Q & A                                                                        8:30pm to 9:30pm
Saturday, April 5th (Veterans Hall- First Street)
Part 1:                                                                      10:00am to 11:30am
My Town
Voena
The Heron and the Geisha
Part 2:                                                                      1:00pm to 3:30pm
Mermaid Complex
Just Because I Am
Benicia High School Student Shorts
Part 3:                                                                     4:30pm to 6:00pm
LunaFest- (The proceeds from LunaFest will go toward Breast Cancer Research and help to build a Women's Resource Center and Safe House in Benicia).
Part 4:                                                                     7:30pm to Closing (9:00pm)
From Disgrace to Grace
On the Rise
Duncan Robson Shorts
Sunday, April 6th (At Benicia Public Library)
Harvest                                 Documentary                         1:00pm- 2:10pm
Q&A                                                                                         2:10pm- 2:30pm



HARVEST Trailer from Beck Media Productions on Vimeo.
The Monks of Vina           Documentary                        3:30pm- 4:30pm
Q&A                                                                                        4:30pm- 4:45pm
The Film Festival Committee of the Benicia Arts and Culture Commission is organizing the Benicia Film Festival which will be held September 4-6, 2015. The films will be shown on Friday April 4th and Saturday April 5 and these short films will vary in genre and come from throughout the United States.